3 Amazing Ways of Using Loot's New Taverns
Every Adventure Starts in a Tavern, But Sometimes You Don't Even Have to Leave It.

If you feel like you need a change of pace, you are looking for trouble or just a place to sit, get a drink and chill, why wouldn't your minis feel the same? Loot's new taverns are here to make sure your grizzled adventurers, questgivers and wenches will always have a place to hang out. Taverns are as versatile as they can be, the places where murders are committed, ploys are discovered, and drunken champions bed strange tentacular creatures. Here are some ways you can better explore those dens of sin, awe and gossip that come free on your first two months of subscription.
1. Make your idle minis interact, and look sharp and alive.
We have talked about the better ways to store and exhibit your miniatures before, but sometimes you want to show them off in a really special way. If you want your room to show your paladins, clerics, monks and wizards enjoying a nice beer before they are off to defeat an evil necromancer, there's no such place as a tavern. But it's not just from medieval fantasy that a collection is made, and there's a lot more to explore. A small tavern, like the Silent Coin Taproom, is a perfect place for some vampires to meet with a vampire hunter, for a British detective to meet his archnemesis, or just for a peculiar weird scene where trolls, faeries, aliens, and magical girls meet. Whatever looks cool for you is the way to go.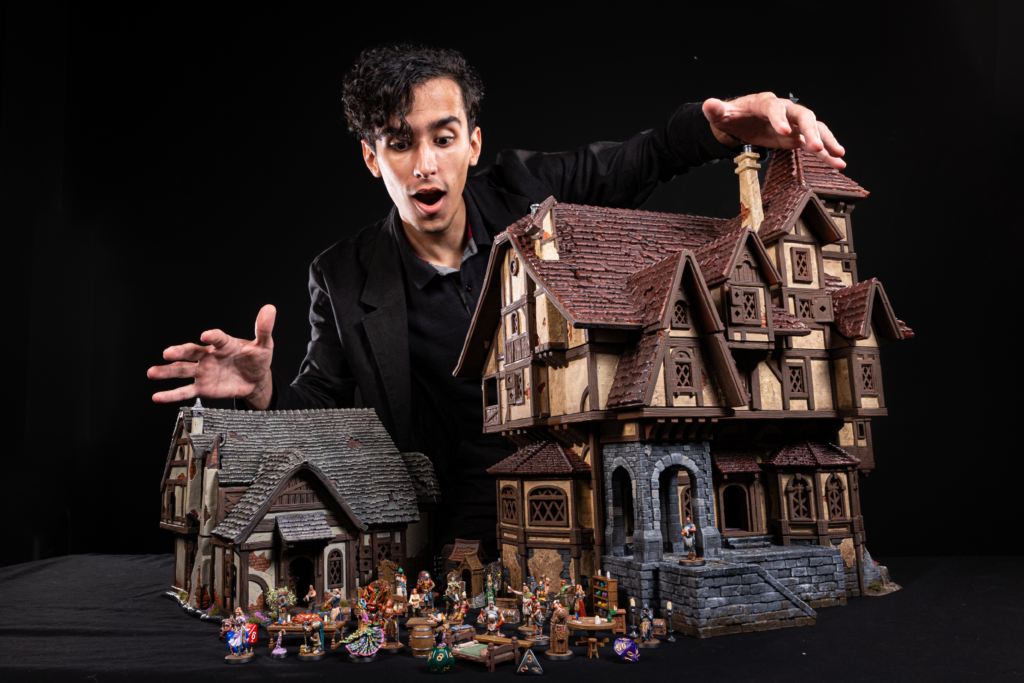 2. Set up the downtime for your players to enjoy.
If you are running an RPG campaign, it's pretty common to focus on battle maps and the most exotic locations. But a lot of interesting stuff happens in the most calm places. Of course, there could be a tavern brawl, or a final boss fight inside the premises, but why not explore the relationship dynamics in your party? Maybe when you are waiting for a delayed player to arrive, or when people want to eat something and keep the game at a slower pace. Those times are great for a little time hanging out in a cozy place, or maybe investigating a murder mystery in a space like the Silent Coin Tavern and Inn. Something a little less fast-paced and a lot more static can be the key to some great game sessions.
3. Let your builder side have fun
Let's say you are the kind of mini collector that likes to switch it up a little bit every now and then. It's been a while since we can have access to lots of files and build an awesome collection, and a Loot signature comes with some pretty interesting bundles to play with. So, with that variety of characters, wouldn't it be nice to play a little bit with your structures?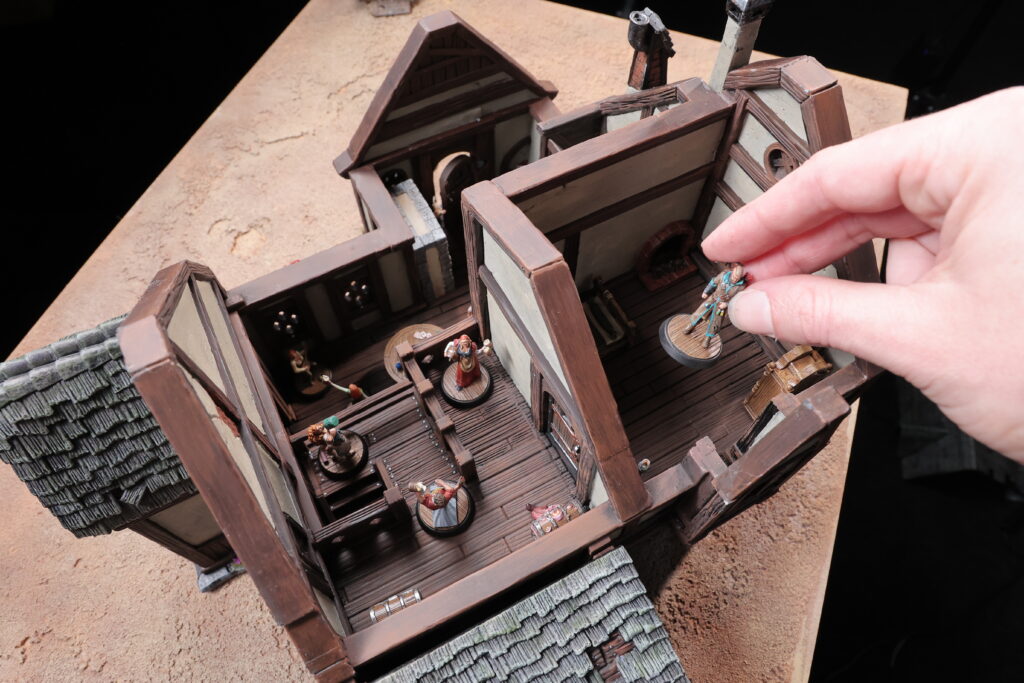 If you take those two Silent Coin buildings, they are beautiful and well-thought, but why shouldn't you give them a different flair? Maybe you can paint them with the colors of your favorite wizardry school, or decorate for halloween with blood spatters and maimed corpses. Use your unique mind and turn the taverns in your own fantastical version of Barbie's Dream House, and post it on your social media. Maybe you can start a new trend among collectors!
Loot Studios can help you tell your story. Choose your favorite bundle from our previous releases or sign up for Fantasy or Sci-Fi to receive a new bundle every month. You can also check out some tips at our YouTube Channel.