Where to Print Your Mini Without Owning a 3D Printer
USA Stores that Can Help You in Your Quest

3D printing's popularity is quickly reaching the masses, and more people have access to buy their own 3D printers. Despite that, although it has a great cost-benefit in comparison to buying your own minis, acquiring a 3D printer is a commitment. So, how can someone start a collection or print their favorite minis without owning a 3D printer? There's a plethora of options and online services for that. However, some people still prefer human contact and going to a physical store to retrieve their product. In that case, we've got good news for those who live in the USA. Put those cool STL files on a pen drive at once and check out these places.
Print A World
Print A World is a 3D printing company that has worked with hobbyists and artists alike. They treat both small and big projects with the same care and print 3D miniatures on-demand. They'll guide customers through the whole printing process and also help them select things like materials and polishing options. Prices start at $2 and vary depending on the size and material used. Keep in mind that Print A World has a minimum order of $25. However, there are no minimum order quantities.
Print A World has offices in Brooklyn and Queens, NYC. Customers are free to visit their offices as long as they call them before doing so. Print A World can also be contacted at contact@prtwd.com.
• Brooklyn Office: 394 McGuinness Blvd #302, Brooklyn, NYC 11222 – Phone number: +1 (929)-213-9604
• Queens Office: 74-12 88th St, Glendale, NYC 11385 – Phone number: +1 (917) 558-2254
Print A World offers 3D modeling, 3D printing, 3D scanning, custom 3D printing, laser cutting, metal 3D printing, SLA 3D printing, and many other services. For more information, visit their website at https://prtwd.com/services/3d-printing/.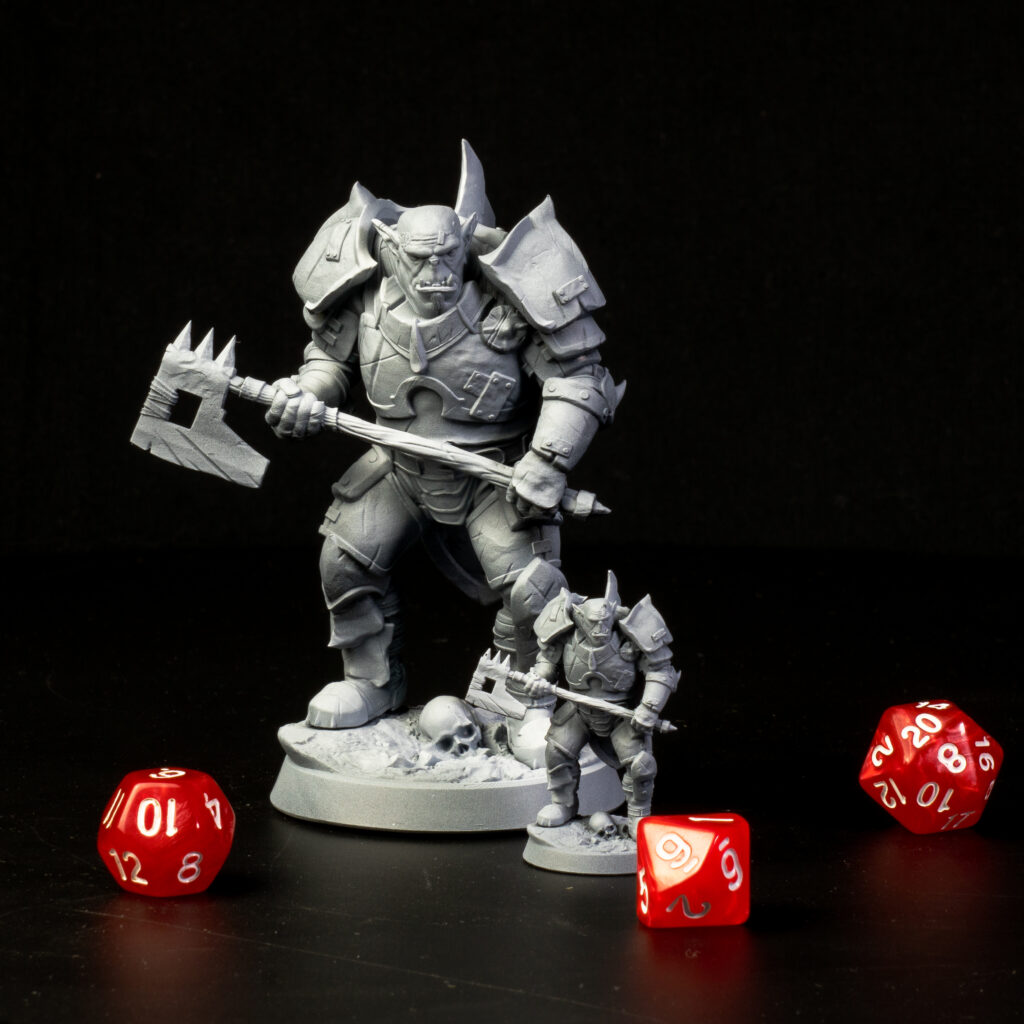 The UPS Store
The UPS Store offers custom solutions for small businesses, but that doesn't mean they can't help hobbyists as well. They have 3D printing and also 3D scanning services, and it takes 4 to 24 hours to 3D print an object, depending on its complexity. There isn't a minimum quantity, but a minimum dollar amount of $20 per print job (after that, there's an additional $20 per cubic inch of the material required). The UPS Store has plenty of locations across the USA, however, these are the ones offering 3D printing services:
Arizona
• The UPS Store #2770 – 10645 N. Tatum Blvd. Ste 200 Phoenix, AZ 85028 – Phone number: (480) 483-2220
• The UPS Store #0428 – 2004 E Irvington Road Tucson, AZ 85714 – Phone number: (520) 889-0077
California
• The UPS Store #0345 – 1807 Santa Rita Road, Suite D Pleasanton, CA 94566 – Phone number: (925) 846-0276
• The UPS Store #1847 – 650 Castro Street, Suite 120 Mountain View, CA 94041 – Phone number: (650) 390-8400
• The UPS Store #1964 – 1821 S Bascom Ave Campbell, CA 95008 – Phone number: (408) 377-4345
Florida
• The UPS Store #5825 – 127 W Fairbanks Ave Winter Park, FL 32789 – Phone number: (407) 643-9150
Illinois
• The UPS Store #5261 – 1042 Maple Avenue Lisle, IL 60532 – Phone number: (630) 493-0765
Massachusetts
• The UPS Store #4762 – 31 Home Depot Dr. Plymouth, MA 02360 – Phone number: (508) 746-2772
Texas
• The UPS Store #6058 – 11625 Custer Road, Suite 110 Frisco, TX 75035 – Phone number: (972) 540-5130
• The UPS Store #5218 – 17503 La Cantera Parkway, Suite 104 San Antonio, TX 78257 – Phone number: (210) 694-6550
To contact an UPS Store office by email, send it to store (store number)@theupsstore.com, (e.g. store2770@theupsstore.com). For more information, visit their website at https://www.theupsstore.com/print/3d-printing.
3D Central
3D Central calls itself an affordable solution for all 3D printing needs, having 3D scanning and 3D printing services on-demand. The company's print rate starts at $10 per printer hour, with 10 cents per gram. The printing time depends on both the size of the object and the required resolution. It is known for selling 3D printed gifts and accessories, but customers can arrive with their custom files as well.
Drop by their office in Virginia at:
• 1726 Altamont Ave Suite B Richmond, VA 23230
Contact 3D Central at info@3dcentralva.com or text them at 920-325-3118 for a quote. For more information, visit their website at https://3dcentralva.com/services/printing/.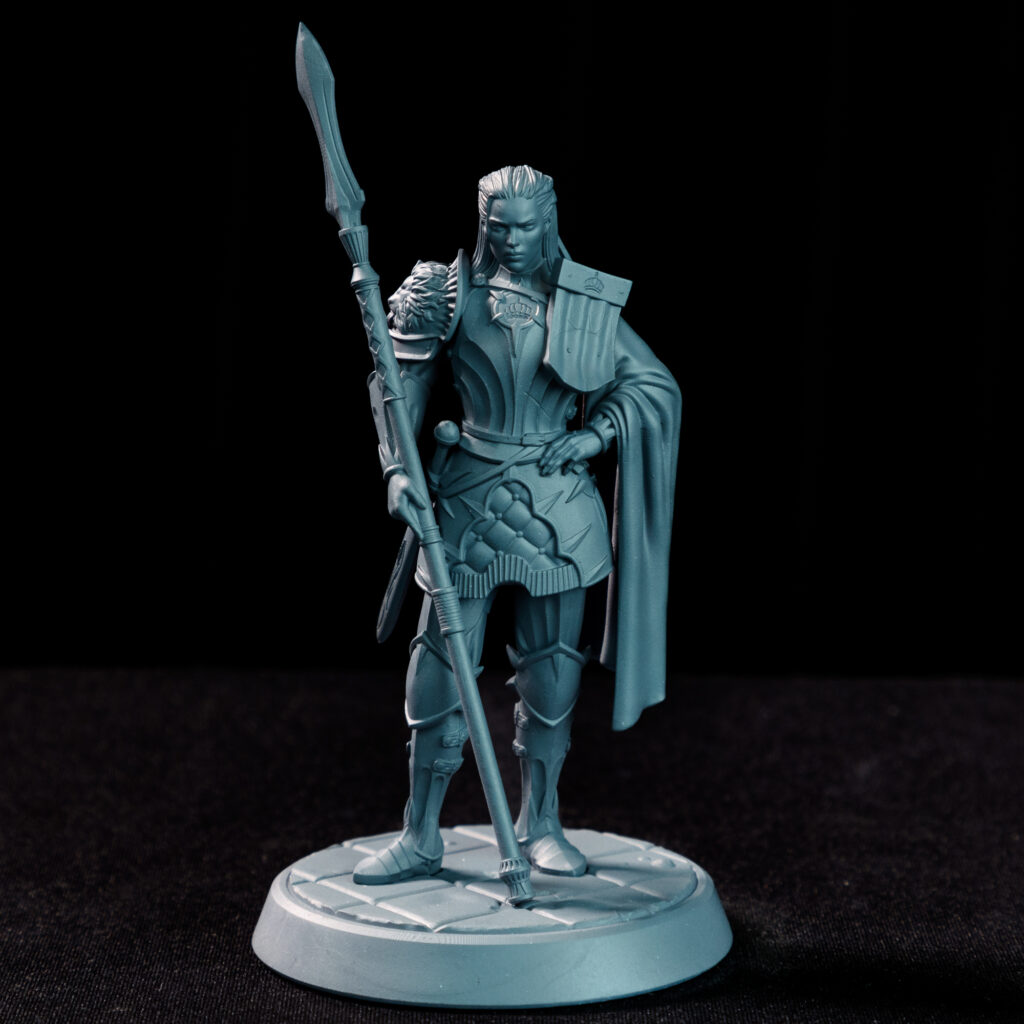 Final Thoughts
3D printing on-demand is the way to start printing a collection without owning a 3D printer, and without having to worry about the materials and extra expenses involved. Although some shops won't market their 3D printing services, it is likely that hobbyists can find a local store with a 3D printer, so keep an eye out for tabletop and technology shops. And now that you've uncovered where to print your minis in the USA, check out some of Loot's amazing models to print here.
Loot Studios can help you print highly detailed minis, statues and props. Choose your favorite bundle from our previous releases or sign up for Fantasy or Sci-Fi to receive a new bundle every month. You can also check out some tips at our YouTube Channel.