Which 3D Printer Should I Get?
Everything You Need to Know Before Buying a 3D Printer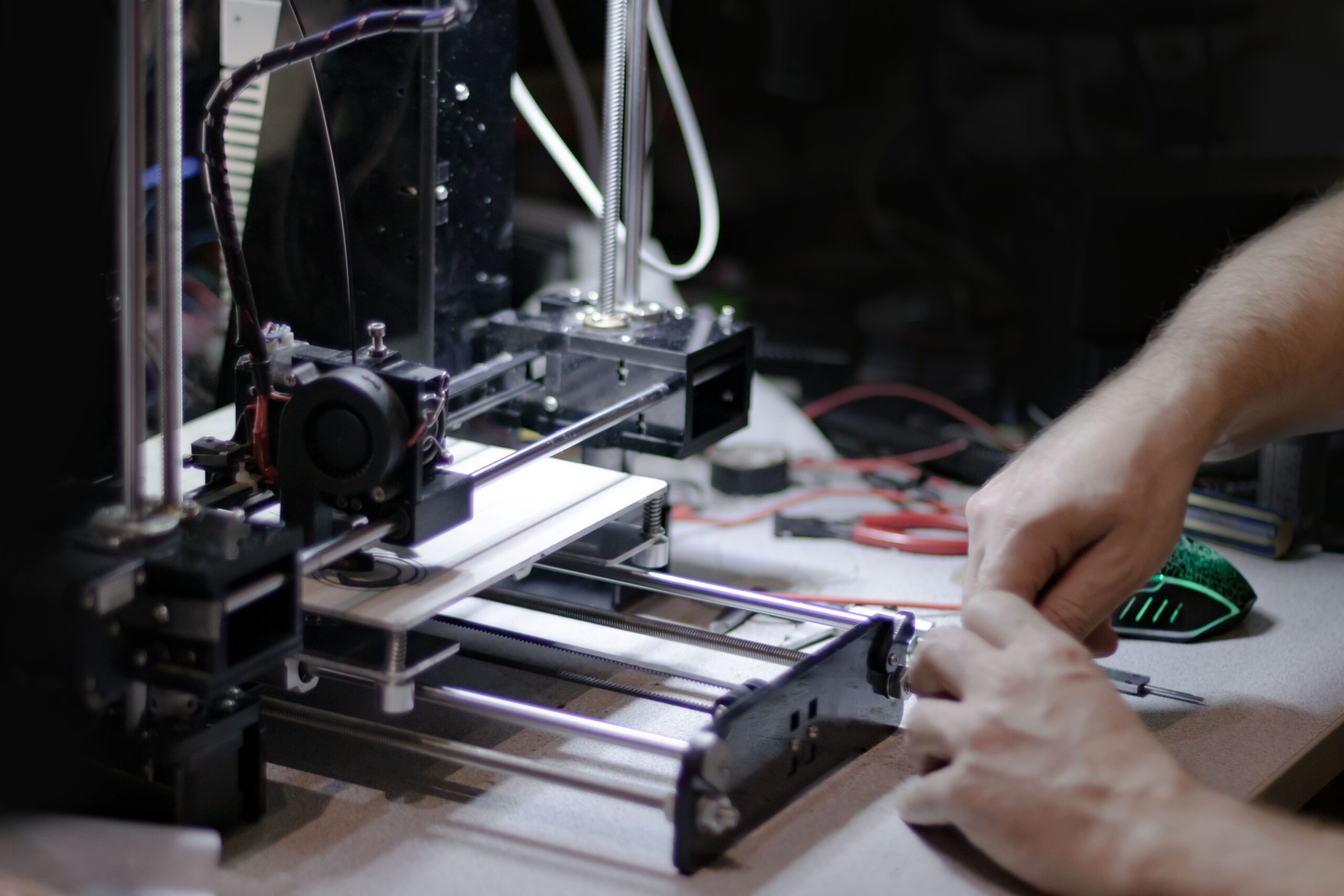 Do you want to know why owning a 3D printer is the bomb?
Well, it lets you create dope prototypes of your ideas without breaking the bank. No need to blow all your cash on materials and tools to make a physical model when you can print out a functional prototype in just a few hours. Plus, it's a quick and easy way to test out your ideas until you're totally stoked about the final product (check out some amazing things you can print at home here).
And don't even get me started on the cost! Some people think 3D printing is costly, but not anymore! It's become more accessible and affordable for everyone, even those on a tight budget. And the best part? You can make your wildest dreams come true with just a few clicks of a button.
Ok, I'm sold! Buying a 3D printer is already on your horizon, but a question still stands: which 3D printer should I get?
There are many options out there, but don't worry – we're going to help you find the perfect printer for your needs. And if you heard about the toxicity of 3D printing resin, we can help you still get your printer and protect your pets. Just read this other post.
Let's explore the differences between resin printers and filament printers, then.
Resin vs. Filament
A resin 3D printer, also known as SLA (Stereolithography), uses UV light to cure liquid resin into solid objects. Unlike traditional FDM (Fused Deposition Modeling) printers, which use a filament, resin 3D printing offers higher precision and smoother finishes, it's also able to produce more intricate and delicate designs.
Resin printers are a type of 3D printer that use a liquid photopolymer resin to create 3D objects. The resin is poured into a vat, and the UV light is used to selectively cure the resin, layer by layer until the final object is created.
Some resins are more flexible, while others are more rigid or resistant to high temperatures. They are capable of producing highly detailed and precise prints with smooth surfaces and intricate details. The quality of the print is generally higher than FDM printers. At the same time, the curing process takes more time than the melting and extrusion process used by filament printers.
Prints from resin printers require post-processing, such as washing and curing, to achieve their final form. The uncured resin must be removed from the print, and the print must be washed and cured with UV light to harden the resin.
Resin Printers Models
Resin printers are a powerful tool for creating highly detailed and precise 3D prints. While they may be more expensive and require more post-processing than FDM printers, they can produce high-quality prints for a wide range of applications. If you think a resin printer might be right for you, several excellent brands should be considered. Some popular options include the Anycubic Photon Mono 4K, the Elegoo Saturn 2, and the Phrozen Sonic Mini 4K.
Anycubic Photon Mono 4K
The Anycubic Photon Mono 4K is a popular resin 3D printer known for its affordability and high-quality prints. It uses LCD masking technology to cure layers of photopolymer resin to create 3D objects selectively.
One of the standout features of the Anycubic Photon Mono 4K is its high resolution. It has a 4K LCD screen that provides an print resolution of 3840 x 2400, 35 µm XY pixels and 7% light transmission, which allows for highly detailed prints with smooth surfaces and intricate details.
Another advantage of this printer is its ease of use. It comes with a user-friendly slicing software called Photon Slicer, which allows users to prepare and send print jobs to the printer. It also has a touchscreen interface and a USB port for easy file transfer.
Elegoo Saturn 2
The Elegoo Saturn 2 is a high-quality resin 3D printer known for its large build volume and exceptional print quality. It has a build area of 8.62 x 4.84 x 9.84 inches (218.88 x 123 x 250 mm), which is significantly larger than many other resin printers. This allows for the printing of larger and complex objects, making it an ideal choice for professionals and serious hobbyists.
Another great advantage of the Elegoo Saturn 2 is its exceptional print quality. It has a 8K monochrome LCD screen that provides a resolution of 7680 x 4320 pixels, with XY accuracy of 28.5 microns, which allows for highly detailed prints with smooth surfaces and intricate details.
Phrozen Sonic Mini 4K
The Phrozen Sonic Mini 4K, in addition to its fast printing speed and high resolution, is also known for its user-friendly interface. Its user-friendly software makes it easy to prepare and send print jobs to the printer. It also has a USB port and Ethernet connectivity for easy file transfer and management. One potential downside of the Phrozen Sonic Mini 4K is its smaller build volume. It has a build area of 5.28 x 2.95 x 5.12 inches (134mm × 75mm × 130 mm), which may be limiting for those looking to print larger objects.
Resin Printers at Loot Studios
At Loot Studios, the Elegoo Saturn 2 was the go-to 3D printer option. Except for the Huge and Gargantuan minis in 75mm, all of the Statues and Props also require a larger bed size to print.
This means you'll need a plate of at least 192mm x 120mm x 200mm. Loot Studios has chosen this printer to cater to a larger audience without compromising on creative vision.
Based on research, Loot has selected the Phrozen Sonic Mini 4K as the standard for all 32mm product releases. This implies you can print all Loot models in this scale if your printing area measures 121mm x 68mm x 130mm.
Regarding 75mm, Loot is dedicated to providing customers with models that can fit the same build plate for Small, Medium, and Large miniatures. However, for Huge and Gargantuan figures, we may only sometimes be able to accomplish this.
This leads us to the following point – what won't fit our standard for smaller printers, and that's why Elegoo Saturn 2 was the right choice.
Now that you already know which resin 3D printer to get, you can read this post about the best resin for printing miniatures.
Next up, let's talk about filament printers.
FDM Printer Models
Fused deposition modeling (FDM) printers are a type of 3D printer that use a plastic filament to create 3D objects. These printers use a spool of plastic filament (usually made of PLA or ABS) to create 3D objects. Filament printers are more affordable than resin printers, and the filament is relatively cheap.
One of the downsides of filament printers is that there may not be better choices for creating complex or intricate objects.
FDM printers work by melting a plastic filament and extruding it onto a build plate to create a 3D object. The filament is fed through a hot end, melting the plastic and depositing it onto the build plate. Each type of filament has properties suitable for different applications.
These printers can produce high-quality prints with good accuracy and surface finish, although the quality may be lower than resin printers. The printing quality depends on several factors, including the printer's resolution and the filament.
Regarding speed, they can print relatively quickly, although it depends on the specific printer model and the object's complexity.
Prints from FDM printers may require some post-processing, such as sanding or painting, to achieve a smooth surface finish. They can be used to create prototypes, functional parts, and art.
Some popular brands to consider include MakerBot and Prusa.
Prusa i3 MK3S and Prusa Mini
Prusa i3 MK3S is a popular and highly-rated filament printer that is known for its reliability and ease of use. It has many users who can provide support and troubleshooting advice, with features like automatic bed leveling, a removable magnetic bed, and a filament sensor.
Prusa Mini is a smaller and more affordable version of the Prusa i3 MK3S; it still offers many of the same features and benefits: automatic bed leveling, a removable magnetic bed, and a filament sensor.
MakerBot's
MakerBot's desktop 3D printers are designed for ease of use and reliability, making them a popular choice for educators, small businesses, and hobbyists. They offer a variety of models, including the Replicator, the Method, and the MakerBot Mini+.
These printers use FDM (fused deposition modeling) technology to create 3D objects out of plastic filament, offering a wide range of materials to choose from, including PLA, ABS, and specialty materials like Nylon and PETG.
Final Thoughts
Based on all the arguments, it ́s easier now to say that filament printers are a good choice for those looking forward to creating large prints quickly and at a lower cost, while for those seeking great detail and precision, resin 3D printers are the way to go.
Choosing the right 3D Printer for you will always depend on individual needs and preferences. Remember to investigate the one that will meet your expectations and bring your creative visions to life!
Loot Studios can help you print highly detailed minis, statues and props. Choose your favorite bundle from our previous releases or sign up for Fantasy or Sci-Fi to receive a new bundle every month. You can also check out some tips at our YouTube Channel.