An Overview on Loot's Free STL Minis
Using Them to Your Advantage

Here at Loot Studios, hobbyists can find a special gift waiting for them on the freebies page. A pack of free STL especially designed to test our minis' quality and the amount of details, with any kind of 3D printer, before committing to a subscription. Also, these ready-to-print models are already pre-supported, carefully protecting them from most 3D printing mistakes during the printing process. A touch of extra caution, and a bit more resin, are worth the quality of printing an amazing miniature that's ready for painting and playing.
Standard Pack
Loot's standard pack comes with 7 highly detailed and realistic minis. They're undeniably perfect to start giving life to any character in any kind of adventure. They come in 32mm and 75mm scales, and they're also fully adaptable to any 3D printer. Starting with the Adventurer mini, a quirky fellow with a big smile and an even bigger backpack. The Adventurer can be used as a lost NPC in need of some heroes to guide him, like a traveling shopkeeper, or even as a playable character, like a kleptomaniac archer or rogue. Whatever use a DM will find for him, he certainly will look well-prepared. With this interesting figure comes Uten Ironheart, an experienced blacksmith who is a perfect fit for a forge in any medieval setting.
However, if the setting is more futuristic, there's the Galaxy Adventurer variation mini and the four armed Cyberpug companion, who are primed for space adventures as galaxy hunters or are at least ready to start a fight in a dirty alien bar at the end of the galaxy. No matter the setting, Loot's got everything Fantasy and Sci-Fi covered. Even in the farthest frozen lands of the north, there will be the Headsplitter, who can be used as a barbarian, soldier, or fighter, and Galjin, who can be used as a mage, warlock, or a druid that turns into a polar bear. Whether they're friends, enemies, or partners is up to the DM. Regardless, these two fierce warriors make it clear that they have come to do some serious business.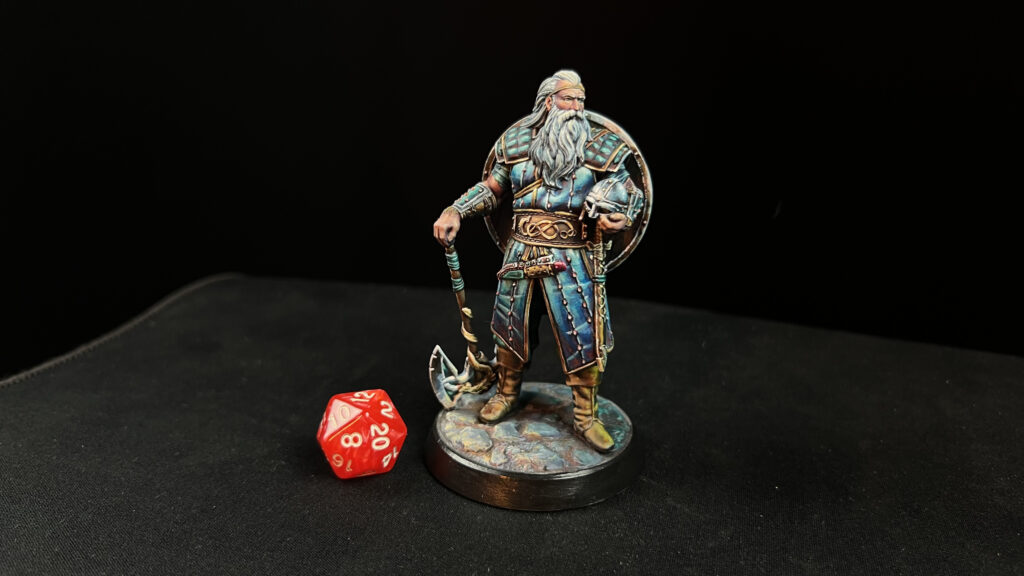 Life-sized Props
Minis don't always fit the palm of your hand, and in fact, the standard pack comes with a free, real-life-sized mask, the Samurai Neon Mask. This cool futuristic prop is only a sample of the amazing life-sized minis available for Loot's subscribers. Customers not only get amazing figurines for their TTRPG campaigns, but they also get badass props as real-life accessories, for fashion or for cosplay, and props for embellishing their houses. This is just one of the many reasons why hobbyists should print everything that Loot has to offer.
Legend of the 5 Rings
This free pack comes with 2 epic miniatures and a diorama, created by Loot Studios in partnership with Asmodee. The Bloodspeaker Iuchiban and the Dark Lord Daigotsu, legendary Rokugan rivals, face each other in a highly detailed diorama, straight from the world of L5R. It can be downloaded as a pack or separately as individual minis. They're the first official 3D printable models from the RPG Legend of the 5 Rings, and they can fit in any East-Asian-themed RPG adventure. Use them as a unique boss, high-skilled assassins, or as wise entities that will guide players. Iuchiban and Daigotsu are ready to join any adventure, be it on the bad or the good side. These models are available for a limited time, so be sure to grab them quickly.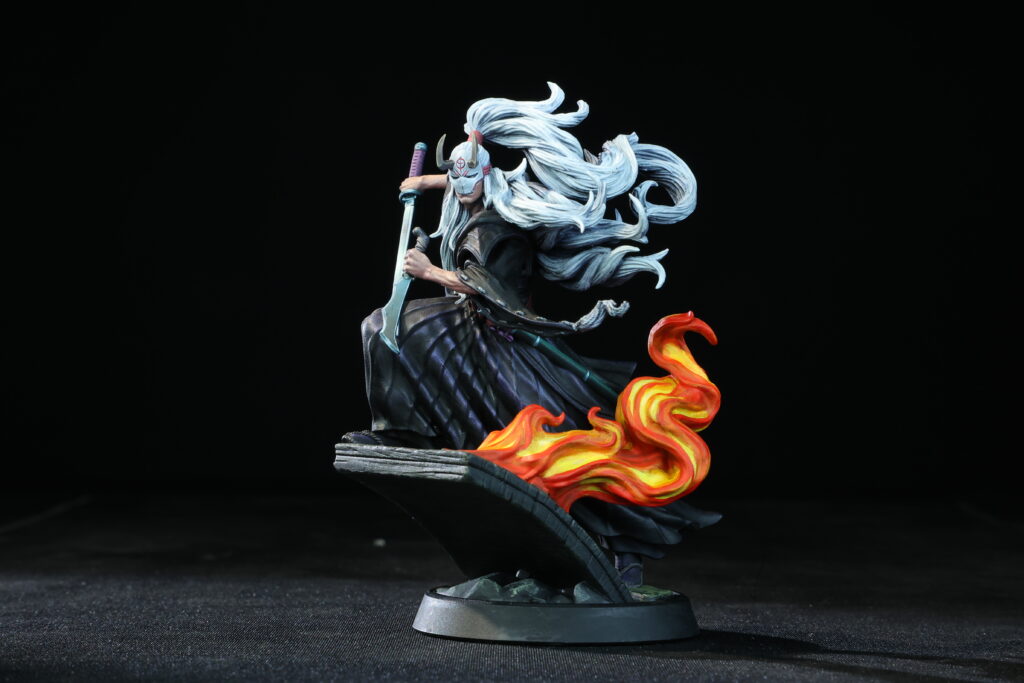 New Season Rotation
With every new season, comes one free fantasy-themed mini. Subscribers and non-subscribers alike can have their hands on this new highly detailed miniature every 6 months. The rotation started, in the first semester, with Archmage Savros, from the season Legendarium of Dragons. Savros was a scholar fascinated by dragons, who later revealed to be a dragon himself. He did all he could to save his race from extinction, even awakening the power of another ancient dragon, the Queen Goddess Alphariox.
Now, this semester's free mini is Eve Fargrace, from the season Song of Sins. Eve is a bard and an experienced traveler who explores the reigns of the 7 deadly sins to defeat its demon lords. This talented hero and performer is ready to jump into any medievalesque RPG adventure, or simply light up the mood in a tavern with a beautiful song.
Loot Studios can help you print highly detailed minis, statues and props. Choose your favorite bundle from our previous releases or sign up for Fantasy or Sci-Fi to receive a new bundle every month. You can also check out some tips at our YouTube Channel.