Buying vs. Printing Miniatures
It's Hard to Measure Happiness - Though, If You're Here, You Can Hazard an Estimate in Cubic Feet

The Different Paths on Deciding to Own Miniatures
Of course, before deciding on how you'll build or expand that miniature collection, you must weigh the pros and cons of how this is going to happen. Something that you can consider is your long-term goal regarding them. Do you just wish to have a couple of spare minis in order to replace those of your favorite board games or keep a group of minis that expands, evolves and showcases not only your aesthetic taste but also your painting prowess? I don't think it's much of a stretch basing the whole conundrum of buying vs. printing on this simple question.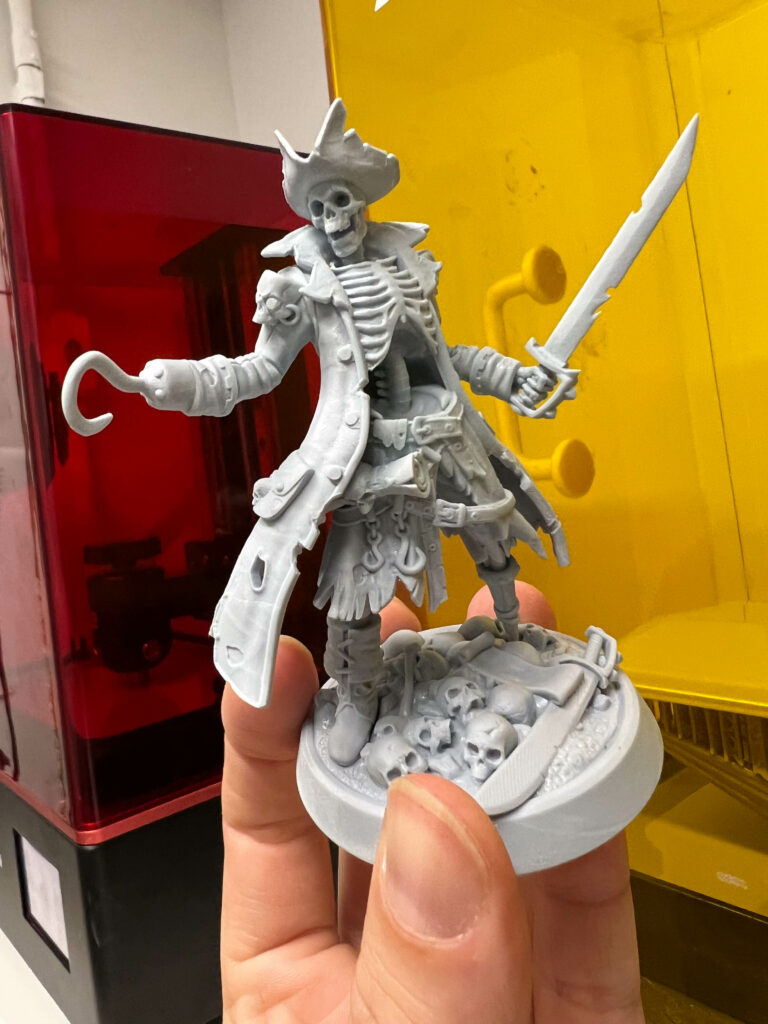 You May Be Aiming for Simplicity and Hassle-free Results
There's a great caveat on this premise, though. Zero questions on how buying a pre-made miniature ends up being less effort and has a lower chance of going sideways, especially since every place you could buy them from will have some sort of assurance on the quality of the finished product (worst case scenario, some sort of buyer protection). If this matches you, we have an article that helps you to find out where to print minis without a 3D printer. Yet, the spread of home-use 3D printers steadily grows – what could explain that?
I Know You. You Know You. Evebody Wants the Best Cost-Benefit
Well, if you wish to have more than a handful of minis, soon enough (and fortunately) you find out that the initial cost of a machine and the homework required to operate it satisfactorily are worth it in the long run. If you were to actually estimate the cost of resin for printing a single 32mm mini, it easily stays in the cents range. A pound of resin yields dozens of amazing figurines, and that helps even further to dilute the somewhat hefty cost of a printer.
Overall, it's definitely worth to 3D print you miniatures if you are planning to do it for a while or if you need several miniatures.
You may be thinking, but 3D printing is so difficult, how do I know I won't mess up during the process? Loot Studios got you covered – and we can help you with that here. How do I know my prints won't come out messed up? We also have an article for that. I have no artistry skills to work on them after they're printed! Yes, you do, I promise. Oh, but what else is a printer useful for, if not for those miniatures? Figuring out is one of the best parts. But if you just want to learn that right away, here's another post for that. In any case, I've heard that today is always a great day to learn a new hobby. Shall we?
Loot Studios can help you print highly detailed minis, statues and props. Choose your favorite bundle from our previous releases or sign up for Fantasy or Sci-Fi to receive a new bundle every month. You can also check out some tips at our YouTube Channel.