FDM: A Guide to Buy 3D Printers and Filaments
Printing Large Models Without Losing Juicy Details

Ladies and gentlemen, prepare thyselves, for the new Welcome Pack has arrived, and with it, the huge Silent Coin Tavern and Inn! This monster of an add-on is Loot's exclusive filament mini, available only for FDM printers. These types of 3D printers are ideal for large-scale models, preserving their awesome details and keeping their quality without spending a lot with resin. Knowing that is key when 3D printing a big diorama or a colossal environment for an RPG campaign, and there are plenty of benefits to printing your own minis for that. But fret not, dear hobbyist, FDM 3D printers are just as fun as the resin ones, and cost much less in materials. This guide provides a general list of the best 3D printers, and filaments for beginners to start printing FDM minis in no time.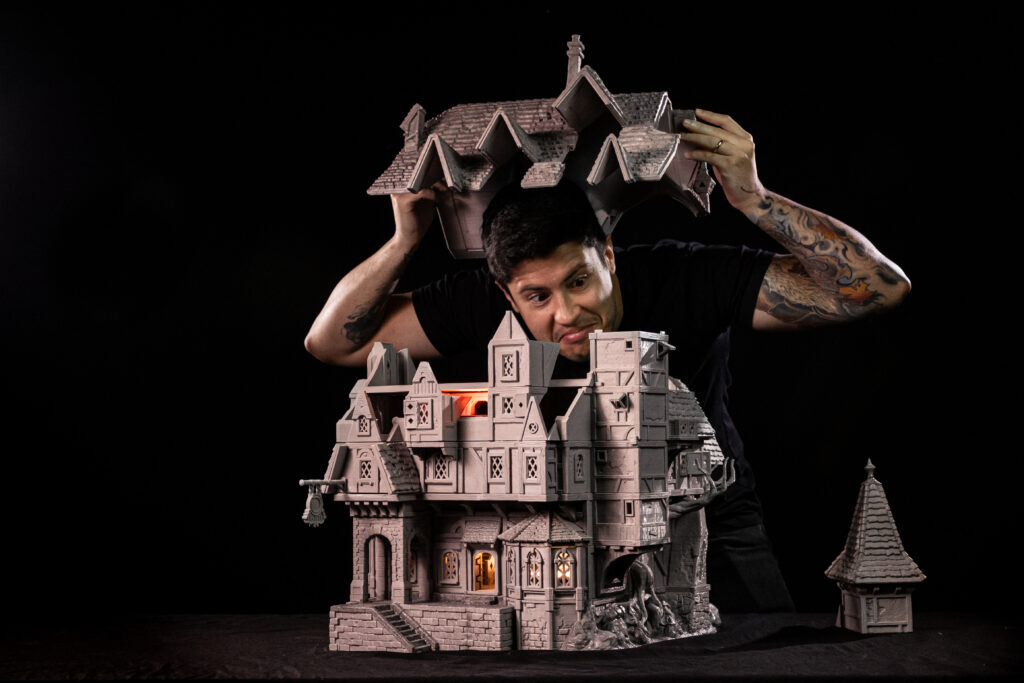 Buying a 3D Printer
For 3D printing newcomers, the first step should be watching Teaching Tech's video on finding the best machine for you:
This video provides the perfect mindset to enter this hobby, and it has sincere reality-check topics worth discussing. 3D printers are not perfectly designed for the masses just yet, with some being more complex to operate and calibrate than others. So, here are a few suggestions especially aimed at beginners. Keep in mind that some of these models were released recently, which can make them expensive in comparison to others. But in these cases, you can just browse other models from the same brand. They tend to be similiar, and maybe older models might be enough for what you need.
Creality Ender 3 Max Neo
This 3D printer makes 3D printing as easy as it gets, with a 3-step assembly guide. The Max Neo is the latest model that can print bigger parts, with a building volume of 300 x 300 x 320 mm. Loot Studios works with their CR10 V2 and the Smart Pro models.
Original Prusa XL
Prusa is a great automatic 3D printer, with a special calibration feature for an always perfect first layer print. The XL model is the latest for printing any size of miniatures, with a 360 x 360 x 360 mm building volume. New orders for this model will be processed in the first half of 2024. Check their latest update here.
Elegoo Neptune 3 Plus
Neptune is Elegoo's series of FDM printers, and the Neptune Plus 3 is the latest model with a great building volume of 320 x 320 x 400 mm. For those who need even more space for their creations, the Neptune 3 Max adds an extra 100 mm to every dimension.
Bambu Lab P1S
This 3D printer is also very automated, handling the necessary calibrations with the touch of a single button. Another cool feature is its multi-color capability, however, it is the smallest 3D printer on the list, with a building volume of 256 x 256 x 256 mm.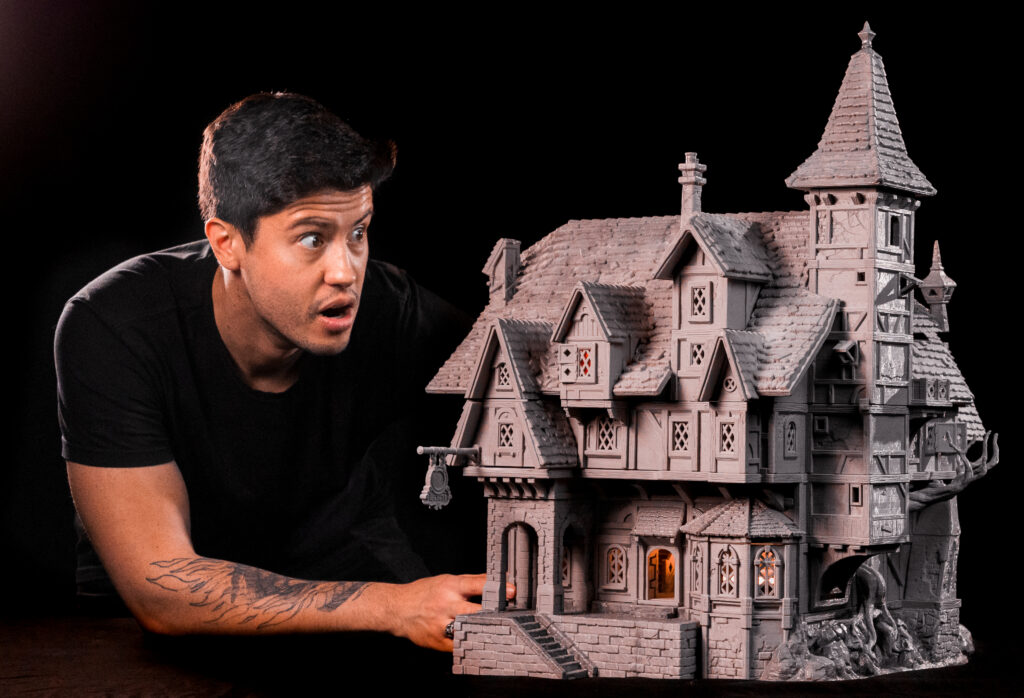 Choosing a Filament
Filament comes in different colors, types, and brands, and choosing the right one for your 3D model is yet another thing to keep in mind. Luckily, we've already separated a few great brands for 3D printing miniatures. Filamentum and Prusament are two brands that have a variety of options to choose from, and their website has detailed information about what each material is best to use for. Protopasta and Esun are also greatly recommended, with the latter having material options for resin printers as well. Some companies create their own filaments, so it's always best to check their specifications and what other hobbyists are using for the same 3D printer.
Calibrating
Having the perfect 3D printer and the ideal filament won't save anyone from printing mistakes, or a sudden downgrade in quality. To solve that, the machine requires proper calibration, like any common printer would do. Some come with built-in or automatic features while others don't. They also require maintenance and occasional cleanup. For all of that, the Teaching Tech channel has got the best calibration tools, and a step by step tutorial to help anyone starting with their 3D printers. Regardless, don't forget to check the 3D printer's manual.
3D Printer Workplace
Before installing and calibrating the 3D printer, there has to be a nice place for it to work without getting disturbed. 3D printers usually take a few hours to complete a simple model and require some space and safety measures. To properly set up a nice environment for the 3D printer, place it in a room with enough space around it, far from any curtains or flammable objects, and over a stable and solid surface that can absorb its vibrations. Also, be sure the room is well-ventilated, as the gasses created in the printing process can be harmful if inhaled.
The printing quality of a model can be greatly affected by temperature and humidity (e.g. leaving threads and bubbles on the surface). Because of that, it is highly recommended to install it where the temperature is between 15ºC to 30ºC to avoid any problems. However, this is not a "leave it and be done" case scenario. Leaving the 3D printer working unattended for long periods of time can be quite dangerous and overheat the machine. There's no need to stay in the same room staring at it, but leave it with the door open, or set up a camera feed that can be checked from time to time.
If you are not yet a member and would like to 3D print this amazing Tavern to use it on your next RPG session, sign up now!
Loot Studios can help you print highly detailed minis, statues and props. Choose your favorite bundle from our previous releases or sign up for Fantasy or Sci-Fi to receive a new bundle every month. You can also check out some tips at our YouTube Channel.